"Kneel for me here and get yourself ready. Good boy. Yes, you can touch your cock – I want it nice and hard by the time they arrive.
Shhh, you know the rules. No talking, not while you're naked with me. I'm not going to answer your questions anyway – you'll find out soon enough. A lovely treat for both of us, eh?
Mm, stroke it harder, come on. And keep that back straight – no slouching. You're not to embarrass me tonight. I promised them something presentable, so that's what you're going to be. Presentable, obedient, well-behaved…and erect. Are we clear? Nod if you understand me. Yes? Good.
Ah, the doorbell. Right on time. You stay right here – I'll be back in a few minutes. This is what happens when you tell me about your fantasies, I'm afraid. You should know by now that I'm a very resourceful woman…"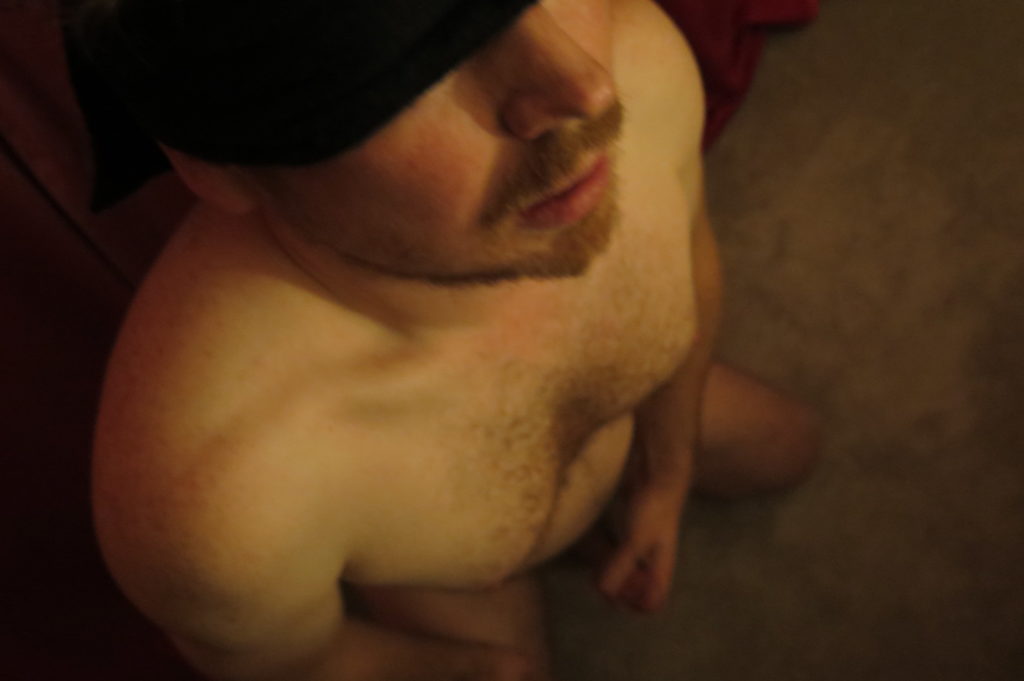 (Photo by Exposing 40)