"Here comes the summer's son
He burns my skin
I ache again
I'm over you"
I stopped going on family holidays shortly after my 17th birthday. Not because I didn't enjoy them – on the contrary, camping in France provided some of my most treasured childhood and teenage memories – but because at some point (and much to my initial surprise), the appeal of three weeks in the house on my own overtook and outweighed that of beaches and BBQs; of packing up the car, slapping on the sunscreen, arguing with my siblings, and throwing myself fully into the joys and disasters of 'family fun'.
The following year, aged 18, I stayed home again. I'd just finished A-Levels, and had money in my pocket from a summer job at Tesco – every day felt filled with sunshine and (largely unrealised) possibility. I slept in late, I drank my parents' wine, and in the long, sultry evenings I danced around the living room naked, music pumping out at full volume.
One of the songs I played pretty much every night was Summer Son, by Texas. I loved its thumping, euphoric beat, and its super-sexy video, but most of all I loved Sharleen Spiteri. Even now, I love Sharleen Spiteri, but back then she was just something else. Scruffy, sexy, and breathlessly cool, she arched her back and sang about that ache – the one I hadn't yet felt, but longed to know.
I still think about that song on hot summer days, and I still play it at full volume in my apartment – especially when I can dance around naked and feel the sun stream through the windows, onto my skin. Or just stand by the window and bask in its rays, the beads of sweat starting to gather and trickle down my body, as Sharleen's voice arches its back and fills my ears…
(NSFW photos after the jump)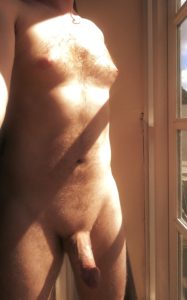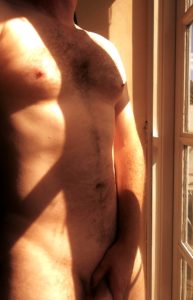 *Quick request: if you comment on this post, please could you answer one question for me – which of these images is more sexual (not sexy), and why? Are they both sexual? Neither? One but not the other? Am writing a blog post on this topic, and would love to get some extra input!*
…and yes, ok, this final image probably doesn't require much analysis…