I am not a naturally graceful person. My body often feels utilitarian rather than elegant – built to get stuff done, rather than look good doing it. It's why salsa classes have proved to be a really enjoyable – and occasionally frustrating – challenge: dancing doesn't come naturally, and I've often been pushed well outside my comfort zone, so I'm proud of the way my body has responded.
I will never be a gymnast though. In fact, I actively choose sports where balance isn't really a conscious consideration. Hockey. Running. Squash. The movements required for each are dynamic and instinctive, rather then precise or measured – and that suits my body just fine.
However, I do like a challenge. When I saw this fallen tree out in Epping Forest the other day, I couldn't resist stepping out onto it and forcing my body into total stillness. Surrounded by lush green canopy, I tensed my muscles, curled my toes around the wood, and strived for something I don't often have the patience – or control – to find.
Balance.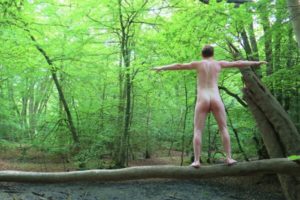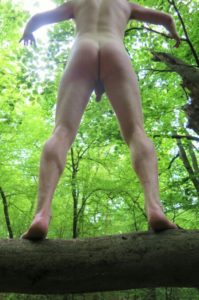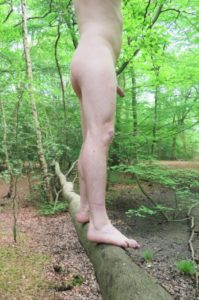 (Photos by Exposing40)